Local Shops & Attractions in Skagway
September 5, 2021 / updated February 23, 2022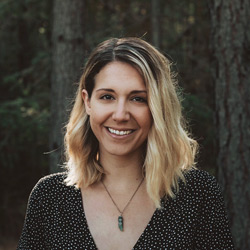 You've booked your trip to Skagway, read about the town with our Skagway Port Guide, and now you're wondering what types of local shops and attractions you might want to explore before or after your adventures...
We've got you covered!
Pick up the perfect souvenir, check out historical buildings and museums, and learn where to go if you forgot something with this helpful list!
Jump to: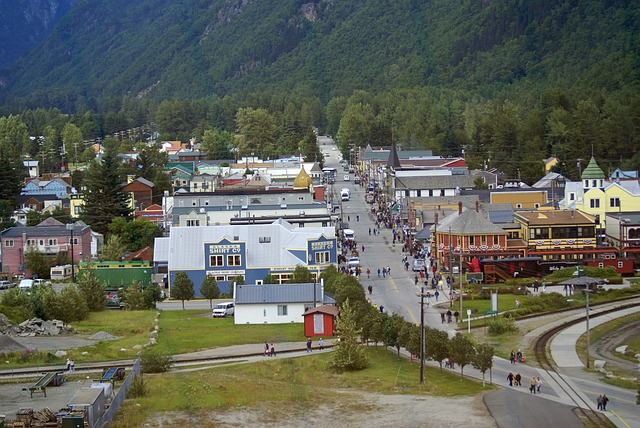 ---
Local Shops in Skagway
Take home a piece of Skagway. Find items from local artists, crafty souvenirs, outdoor gear, or even just a quick postcard to mail home.
The Skaguay News Depot has a big variety of Alaskan and Yukon books as well as works by Jack London, Robert Service, John Muir, Pierre Berton, and other northern writers. They also carry books on native heritage and art, wildlife, flowers, glaciers, ghost stories, wilderness guides, and locally published books. The News Depot also carries CD's recorded by several of Skagway's own musical talents. Buy a local newspaper as a good cheap gift, the police blotter is always entertaining. Also sold are calendars, maps, post cards, and photo prints.
Phone: (907) 983-3354
Address: 208 Broadway Street, Skagway, AK 99840
Alaska Gold Nugget Jewelry made in Skagway. Eskimo soapstone & ivory carvings, baskets, totem poles, furs & moccasins, Jade, Hematite & Ivory Jewelry. If you want the panning experience without all the extra flair that the Gold Dredge and Liarsville offer, the Back Alley Rock Shop should be right up your alley. Located conveniently in town, you can add hold or gem panning to your itinerary without sacrificing too much time out of your day. On the hour Gold Panning: There is a large yard for this and more, including a rock and sculpture garden. Everyone is guaranteed to get real gold. Gem Panning: A good fun family activity. Discover a variety of gems. Emeralds, sapphires, rubies, garnets, calcite, petrified wood, and about 20 others. Bring them home and turn them into heirlooms!
Phone: (907) 983-2568
Address: Located on the west side of Broadway Street, down the alley between 4th and 5th Ave. About a 8 minute walk from the cruise docks.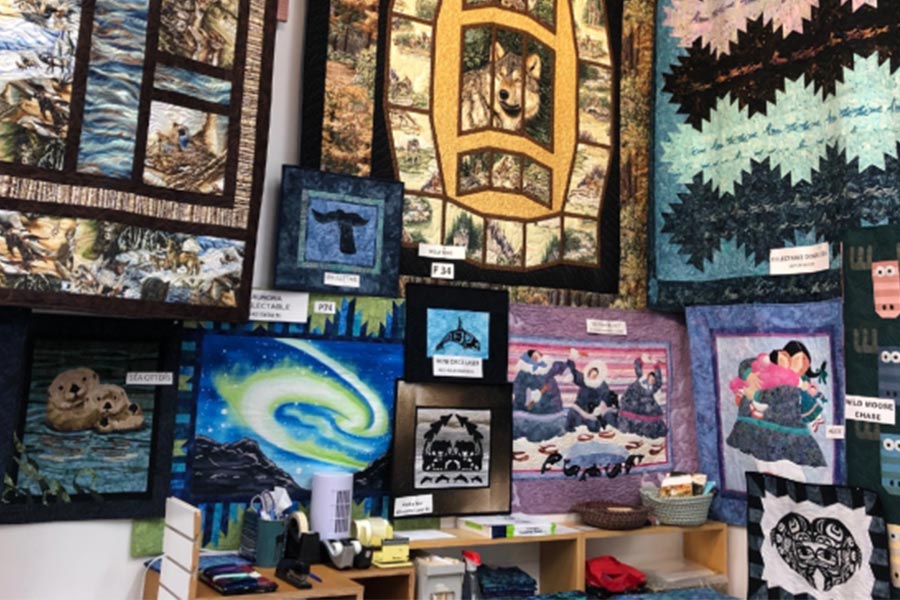 The Rushin' Tailor is known as the best quilting spot in Alaska featuring a huge selection of Alaskan and northern themed fabrics as well as northern themed quilt kits and patterns. The Tlingit inspired imagery makes much of the kits and patterns unique to our area. Rushin' Tailor carries high quality fabrics including flannel, cotton printed and batik. They have a wide range of projects you can browse, from sashiko for the beginner to large intricate quilt kits for the seasoned quilter, there's something for everyone. They also carry a lot of unique gift ideas by Alaskan artists, needle point accessories, beautiful cross stitch patterns, books, and sewing accessories.
Phone: (907) 983-2397
Address: 306 B 3rd Avenue, Skagway, AK 99840
A Fine Line is a great local shop that represents 36 different Alaskan artists. Jeanie Vogel is the stores owner and a Skagway local. She hand paints porcelain jewelry, which is fired in a kiln three times, layering the glazes and 14K gold ensuring high quality color and durability. The main focus is on the jewelry but they also carry paintings, purses, pottery, and other handmade local creations. The prices are very reasonable, and all labeled outright. There aren't salespeople working here trying to sell you something for a commission, just local artists who love what they do and want to share it with you!
Phone: (907) 983-3654
Address: 551 Broadway, Skagway, AK 99840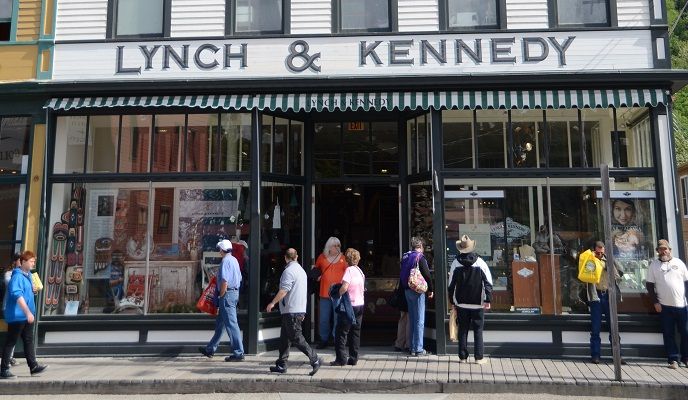 Lynch & Kennedy Dry Goods is an Alaskan family owned business established in 1993. They represent a diverse selection of Alaska's finest jewelry, native art & gifts for all ages, serving visitors to Alaska with authentic keepsakes and creating memory pieces of your visit. These items are not available anywhere else. They carry truly stunning pieces of Alaskan art including knives, glass work, totemic rugs, mammoth ivory jewelry, gold in quartz pieces, sculptures, and native art such as baskets, dolls, totems, blankets, and masks. If you are looking for something truly unique and special, Lynch & Kennedy will deliver. The building was built in 1908, on the National historic register, and restored by the National Park Service.
Phone: (907) 983-3034
Address: 350 Broadway, Skagway, AK 99840
Duff's carries quality outdoor gear such as Keen, North Face, Mountain Hard Ware, Carhartt and Smart Woll. Anything you'd need to stay warm and dry in the elements can be found at Duff's. Whether you're visiting to hike the Chilkoot trail or passing by on a cruise, they have all the gear to get you outside and having fun.
Phone: (907) 983-3562
Address: 353 5th Street, Skagway, AK 99840
With some of the most knowledgeable staff in town, this outfitter's shop will definitely steer you in the right direction whether it is what to purchase, where to hike, or where to travel to next. A great selection of backpacking gear, as well as fashions that keep you comfortable and warm in the elements. They carry Arcteryx, Marmot, Patagonia, Salomon, and Icebreakers among others. The Mountain Shop has an impressive rental selection, so if you wanted to do some ice climbing or canoeing, you could rent your gear for the day (or longer) from the Mountain Shop.
Phone: (907) 983-2544
Address: 355 4th Ave., Skagway, AK 99840
For servicing such a small community, the Alaska Liquor Store has a truly impressive selection of beer, wine, and liquor. They carry a good selection of locally-made wine, beer, and liquor. Tobacco products, snacks and sodas are also sold. Recommend: if you're going to take the whitepass train, grab a bottle of wine or some beer to add to your experience, the conductor won't mind. Also, see what your ship allows you to bring on board, it's usually cheaper (and less watered down) to buy booze in port and bring it on the ship.
Phone: (907) 983-3888
Address: 2nd Ave & Broadway, Skagway, AK 99840
If you are low on batteries, need a new memory card or thumb drive, want to rent a newly released movie, eat some ice cream, or get a passport photo taken, this is the place to go. Seriously. Possibly one of the most crammed together stores in town, Grizzly's General seems to offer everything you "need" or at least want.
Phone: (907) 983-3399
Address: 353 5th Ave, Skagway, AK 99840
The motto of this Skagway Ace hardware store is "if we don't have it, you don't need it." That may or may not be true, but they certainly do have a wide variety of supplies that may meet the most obscure requests. Stop in for fishing supplies, knives, guns, tools, children's toys, warm supplies, you name it.
Phone: (907) 983-2233
Address: 400 Broadway, Skagway, AK 99840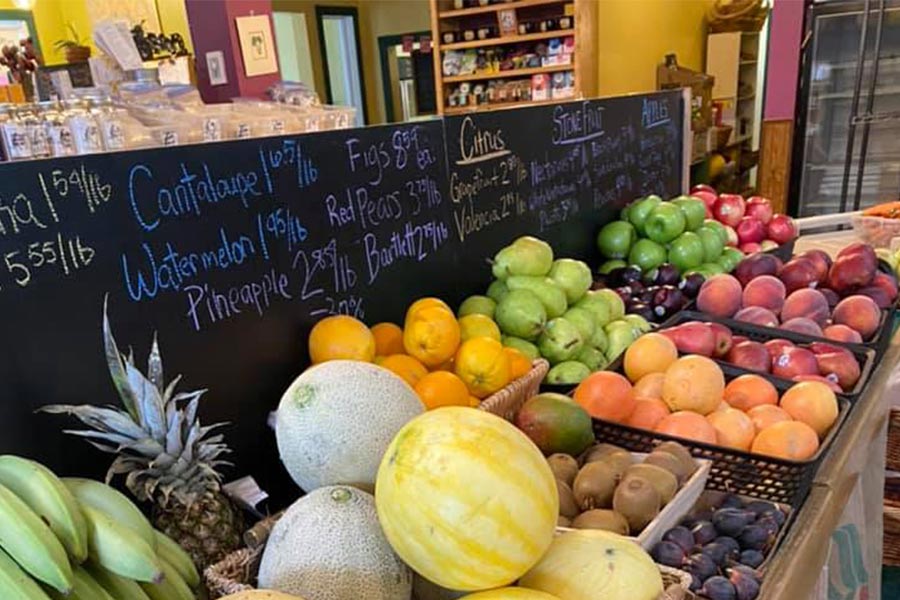 Organic groceries, natural health and beauty products and locally made wares including salves, locally harvested herbal ointments, essential oils and other local creations.
Phone: (907) 983-2784
Address: 21st & State Street, Skagway, AK 99840
Regional grocery chain that specializes in serving remote areas of Alaska. Full line of groceries, over-the-counter medications, tobacco products, fresh meat and vegetables, pet food & BBQ supplies.
Phone: (907) 983-2220
Address: 377 State Street, Skagway, AK 99840
Support community artisans and buy local Alaskan veggies (at the right time of year), preserves or locally harvested herbal concoctions. The Farmer's Market is the best place to directly support these creative locals. It's located at the East deck of Skagway Brewing Company and takes place on Saturdays once or twice a month. If you happen to be in town one of those Saturdays consider yourself lucky and check it out. The mix of local art, live music, baked goods and fresh food, as well as the experience to meet the artisans themselves for a taste of the "real" small town community of Skagway should not be missed.
---
Skagway Attractions & Entertainment
Visit historical remnants from Skagway's renegade past and learn about what this Gold Rush town looked like a century ago. Check out museums, entertainment, and other do-it-yourself activities in Skagway within walking distance of the cruise ship docks.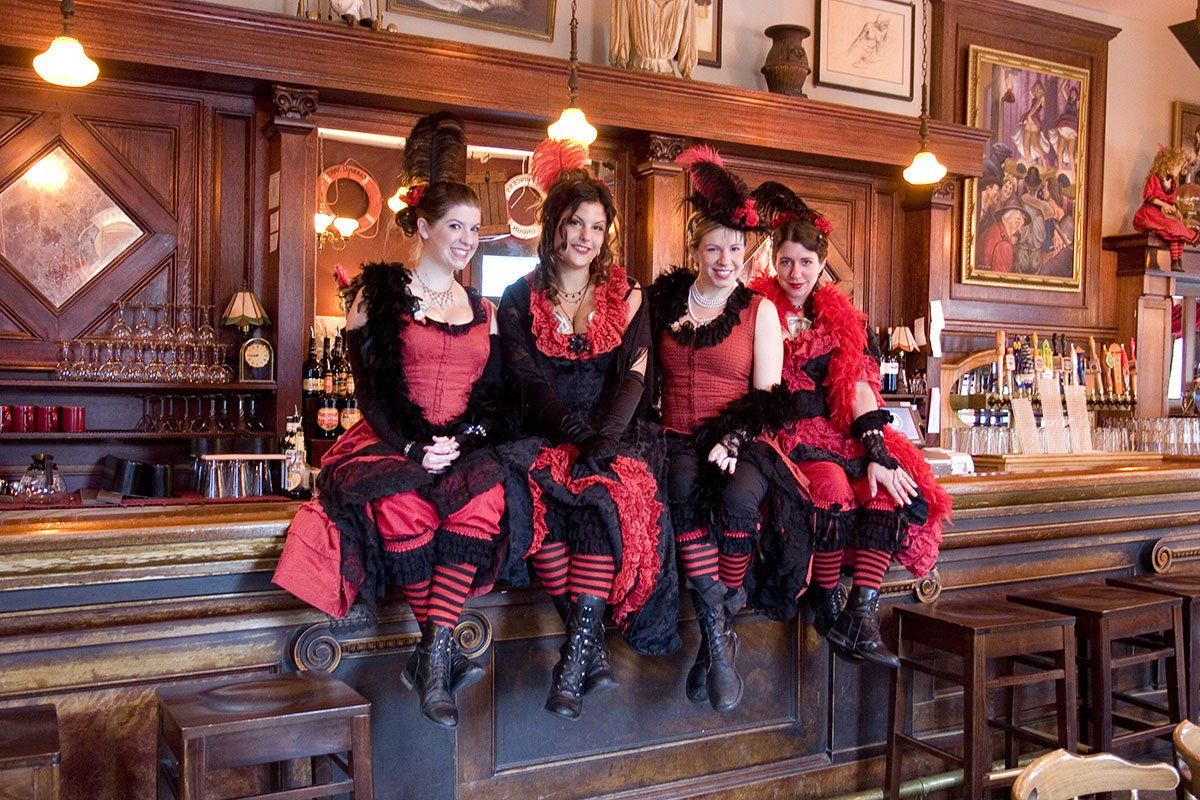 Built in 1897 the RO was originally a dance hall & saloon with a brothel upstairs. Today, downstairs operations have expanded to a restaurant. The upstairs brothel is now a museum. A benefit of the "R.O." is instead of TV's, there are paintings of madams, old photos and other antiques from the era covering the walls. Don't be surprised if there are musicians playing old time music and goodtime girls walking the floor and entertaining. A tour of the historic brothel is offered by one of these madams on the hour and it's well worth the peek upstairs. Hear entertaining tales of the women who worked upstairs and see some of the many artifacts they left behind, including a priceless silver dress.
Phone: 907-983-2414
Address: 201 Broadway, Skagway, AK 99840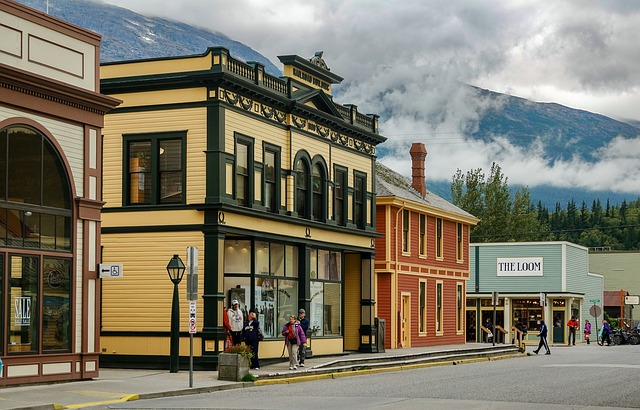 Six blocks of downtown Skagway, Alaska are designated as a National Historic District. Within this zone, private, state, city, and federal interests have cooperated to preserve or restore the late 1890s atmosphere. Klondike Gold Rush National Historical Park manages over 20 buildings in the Skagway Historic District and just outside its boundary. These buildings are being preserved by the National Park Service to honor the struggles of the stampeders of the Klondike Gold Rush and to preserve the legacy of this important event in our nation's history.
The Klondike Gold Rush National Historical Park Visitor Center & Museum features interactive & accessible Gold Rush exhibits. In addition to their museum displays, the NPS shows a film on Skagway's Gold Rush History, hosts ranger talks & ranger led walking tours of the downtown historic district. There is an information board inside the visitor center that lists the day's activities. May through September the visitor center & museum is open daily from 10:00 am - 5:00 pm. October through April, they are open Monday - Saturday from 10:00 am - 4:00 pm.
Phone: (907) 983-9200
Address: 2nd & Broadway, Skagway, AK 99840
The Moore cabin is the oldest structure in Skagway and was the home of the first people to settle in the valley. A quiet place to visit when touring the Skagway Historic District, the restored Moore Homestead shows us how one family dealt with the gold rush, and their triumphs and tragedies remind us of the struggles faced by those dealing with a rapidly changing society. Open daily early May - mid September from 10:00 am - 5:00 pm.
Address: 5th & Spring Street, Skagway, AK 99840
Authentic post-gold rush saloon museum. Step back in time and see the restored saloon for one of the best photo opportunities in the park. Learn about vice in Skagway, community characters, town changes, and restoration of this building. Open daily early May - late September from 10:00 am - 5:00 pm.
Address: 3rd and Broadway, Skagway AK 99840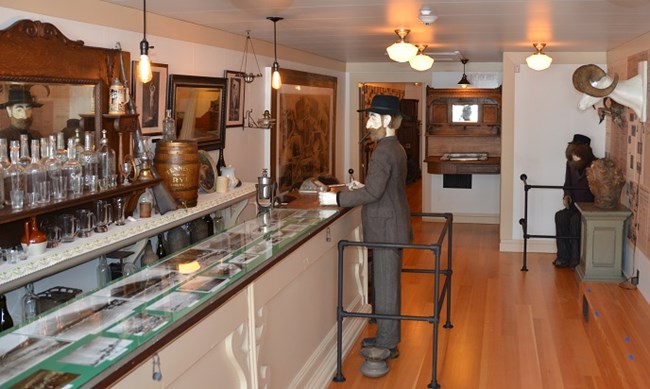 One of Skagway's most prominent buildings, Jeff. Smiths Parlor Museum is forever connected to the notorious outlaw Jefferson Randolph "Soapy" Smith. Although Smith led his nefarious band of con men from its cramped rooms, he only occupied the building for three short months before his death in a gunfight. What happened to the building after Smith's demise is an unexpected story with a surprising array of owners, uses, and relocations. Find out how the story of gold rush outlaw Jeff "Soapy" Smith became a legend, turned into a museum, and is now one of the treasures of the National Park Service. The saga unfolds through gold rush artifacts and many decades of Skagway curiosities. The museum is now restored to its 1960s glory. Same-day tickets are free at the visitor center. Rangers give out tickets on the day of the tour on a first-come, first-served basis.
Phone: (907) 983-9200
Address: 221 2nd Ave, Skagway, AK 99840
Located in the McCabe building, the first stone building to be built in Alaska, it has served as City Hall and Skagway Museum since 1961. Skagway's unique history as a vital transportation corridor and gateway to interior Alaska and the Yukon is portrayed in the Skagway Museum's permanent collection of artifacts, photographs, and historical records of the past century exhibited in the venerable McCabe College building.
Phone: (907) 983-3420
Address: 7th Ave and Spring Street, Skagway, AK 99840
In 1999 The Klondike Gold Fields moved and restored a 1937 Gold Dredge from its working claim in the Klondike Gold Fields of the Yukon. The Dredge is a 350 ton gold sifting machine brought back from the Klondike and reconstructed piece by piece on the shores of the Skagway River. You will see images of the Dredge in action while hearing the voices of hardy old-timers who toiled under the Midnight Sun for the tons of recovered Gold. Short videos and audio presentations let you view the people and places affected by the Gold Dredge during its 60 years of operation. Tour the "living museum" on the shores of the Skagway River and discover how the Klondike Gold Dredge unearthed over 8 million dollars in gold form the Klondike Gold Fields. In addition to the Dredge, visitors can enjoy a funny yet informative gold panning demonstration from one of their friendly sourdough characters. Learn the "art" of gold panning and practice your technique in warm water, gold troughs. After finding your "fortune", have your gold weighed in the Gold Shack and browse one of Skagway's finest collections of raw gold nuggets and gold nugget jewelry in the gold parlor.
Phone: (907) 983-3175
Address: 1.7 Klondike Highway across from Jewell Gardens, Skagway, AK 99840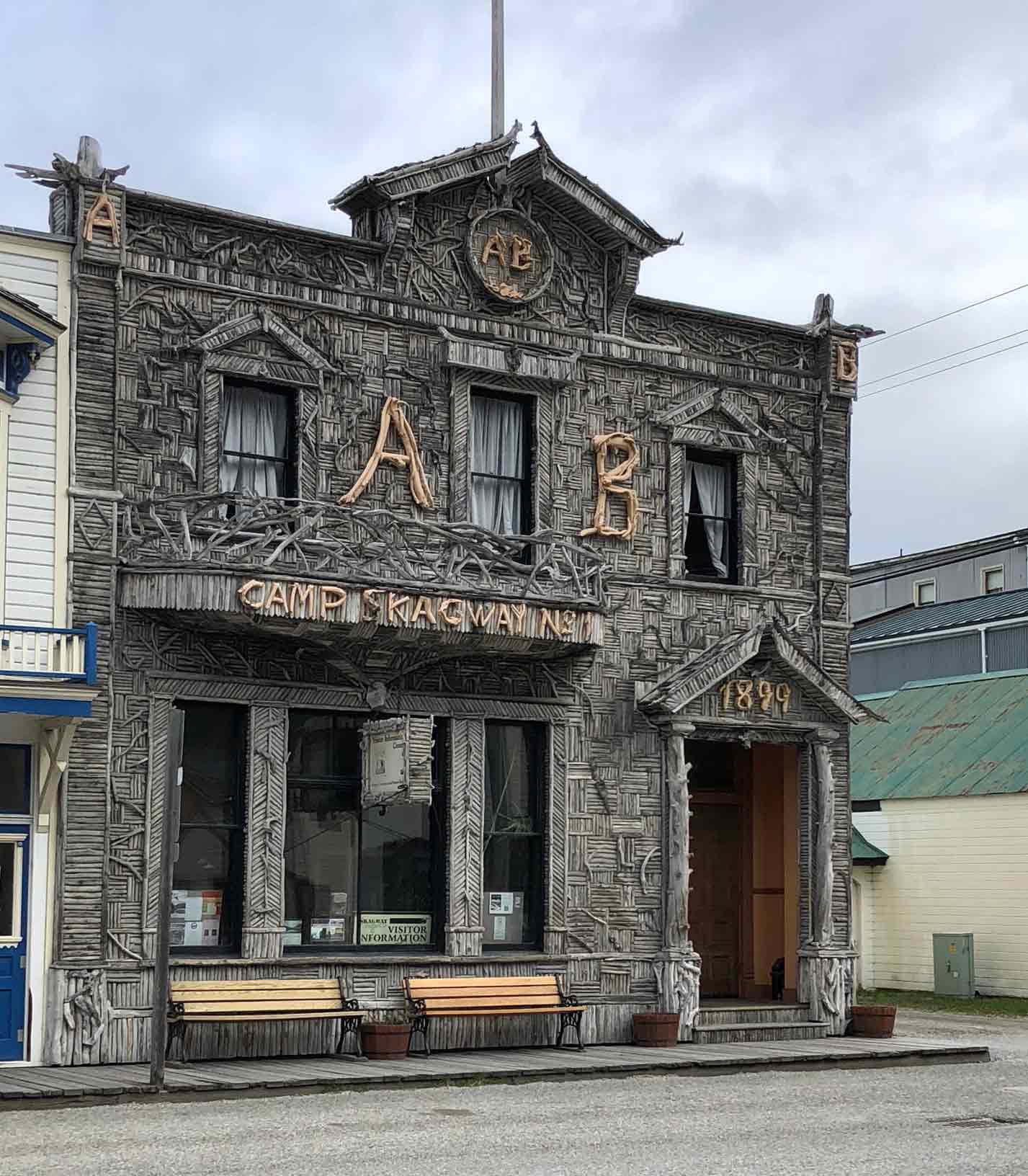 This iconic building is a landmark in Skagway and is impossible to miss. With over a thousand pieces of driftwood making up the false front, it's no wonder the A-B Hall is the most photographed building in Alaska. Pop inside and learn about the Arctic Brotherhood and watch for special programs in the main hall during the visitor season.
Address: 245 Broadway, Skagway, AK 99840
Created by the red lantern winner of the 1976 Iditarod, this private museum covers Alaska's early history and features the traditional uses of ivory and other subsistence living arts. Corrington's museum is free of charge and contains a great private collection of artifacts of Alaska's fascinating history, from pre-historic to modern. There are more than 40 engraved walrus tusks and the world's largest baleen basket. The museum is nestled in the middle of Corrigton's Alaskan Ivory, so you are conveniently entering and exiting through the gift shop. The shop is filled with beautiful work form many Alaskan Native artist, including eskimo art and artifacts.
Phone: (907) 983-2144
Address: 3rd & Broadway, Skagway, AK 99840
Jewell Gardens is an organic flower and vegetable show garden that was developed on the site of the historic Clark Farm. As the "Garden City of Alaska," Skagway boasts some impressive vegetables and wild flowers, and there's nowhere better to behold the beauty of what the midnight sun can create than Jewell Gardens. Each year they host a contest to see who could grow the biggest rhubarb, and their heads of cabbage can get so big you may wonder who's going to eat who. Jewell Gardens is a great place to come relax, escape the crowds, stroll through the garden, peruse their selection of hand blown glass (and even learn glassblowing), or enjoy the fresh food at their delicious garden restaurant, Poppies.
Phone: (907) 983-2111
Address: Mile 1.5 Klondike Hwy, Skagway, AK 99840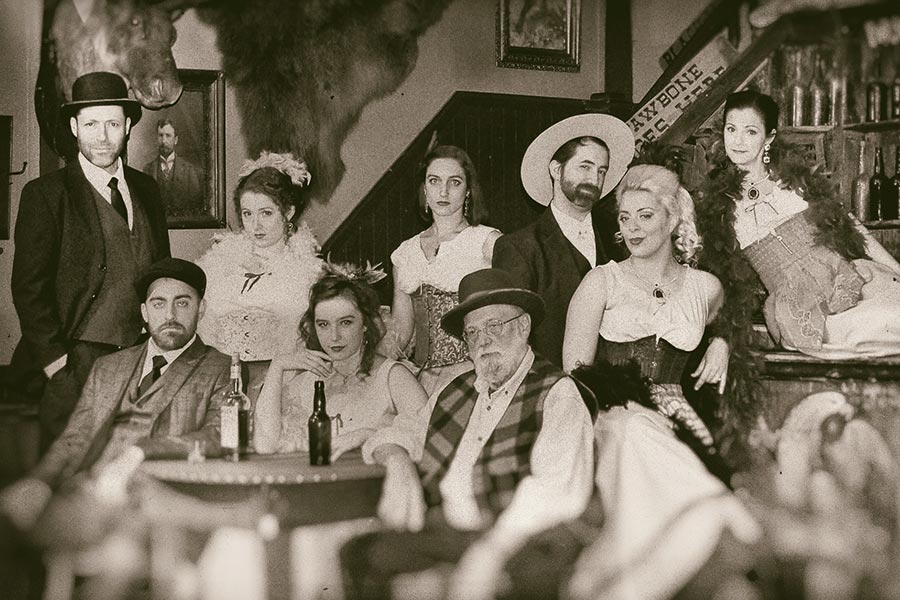 In 1923, Princess steamships started bringing tourists to Skagway. The local residents decided to put on a show for them to raise money for their local hockey team. The team needed new uniforms so that they could compete in the White Pass Athletic League against their rival team in Whitehorse, Yukon. The show became an instant tradition and has been running ever since. The show is centered around the tale of Soapy Smith, Alaska's most notorious outlaw. Soapy reigned over Skagway during the wildest days of the Klondike Gold Rush, and this colorful vaudevillian musical recounts his incredible story. The show features can-can dancers, ragtime music, riotous humor, and the great conman himself, Soapy Smith! The people that put this show on are pros, and it is definitely the most well-done production in town. Well worth it, especially if you're in the mood for some old time vaudeville, and hearty belly laughs. Local Tip: Unless you don't mind being a part of the show, don't sit in the front row, or you may end up being a participant on stage!
Phone: (907) 983-2545
Address: 6th & Broadway, Skagway, AK 99840
Pullen Creek, our serene town park features a gazebo and walkways and is a pleasant spot to sit and enjoy a picnic or to take out your fishing pole and tackle box and try your luck. King salmon run begins in late May, followed by pinks in August and silvers in September. The fishery releases fish raised by Juneau's DIPAC hatchery. Even if you aren't interested in catching fish, if they are running, it's at least worth walking by to witness the last stage of an incredible journey for these fish. Visit the Alaska Department of Fish and Game to learn more and obtain a sport fishing license.
---
Practicalities
Need to mail a postcard, visit the ATM machine, or access WiFi? Check out these local businesses so you can make your errands quick and enjoy your time in port.
The Wells Fargo in Skagway is probably unlike any other Wells Fargo you've been in. It has one of the oldest safes in Alaska and has old bars between you and the teller. It feels like a bank form the turn of the century (as long as you ignore all the computers). ATM machine available.
Phone: (907) 983-2264
Address: 605 Broadway, Skagway, AK 99840
Seaman's Center
Catering to the cruise ship crews but equally popular with visitors. Offering money transfer (Western Union, NYBR, Uniteller, Moneygram), money orders, a high-speed internet cafe with modern computers, international phone cards, SIM cards from AT&T and phone rentals. Unlocked brand name cell phones from Apple, Nokia, Samsung, LG, and more. Plus, a great selection of international food & snacks.
Phone: (907) 983-9503
Address: 375 2nd Avenue, Skagway, AK 99840
Have a postcard you wand to send off? Fell like lightening your load? The Skagway post office can help by sending your gifts or your shopping bags back home. Stamps, packing materials and other things you would expect to find at a post office.
Phone: (907) 983-2330
Address: 641 Broadway, Skagway, AK 99840
The Skagway Public Library offers free wifi as well as computers available for 30 minute blocks of time. Sometimes the library can get crowded with a lot of crew members and the wifi is pretty slow, but if you can sign up for a computer the internet is quite fast. And you can't beat free! (Donations are gladly accepted). Also feel free to peruse their extensive collection of Alaskan books and National Geographics.
Phone: (907) 983-2665
Address: 769 State Street, Skagway, AK 99840
Skagway police are the friendliest cops around, and they're the only cops around. If you lose your camera or passport, or if you run into trouble, or if you need to turn yourself in, just pop by and they're sure to be of assistance.
Phone: (907) 983-2232 (for emergencies dial 911)
Address: 308 17th Avenue, Skagway, AK 99840
Hopefully you won't be taking a trip here, but if you do, they'll be able to fix you up if you slip up. Open from 8am until 5pm, Mon-Fri. For after hours questions or care, contact the on-call provider at (907) 983-2025.
Phone: (907) 983-2255
Address: 350 14th Ave between State and Broadway, Skagway, AK 99840
---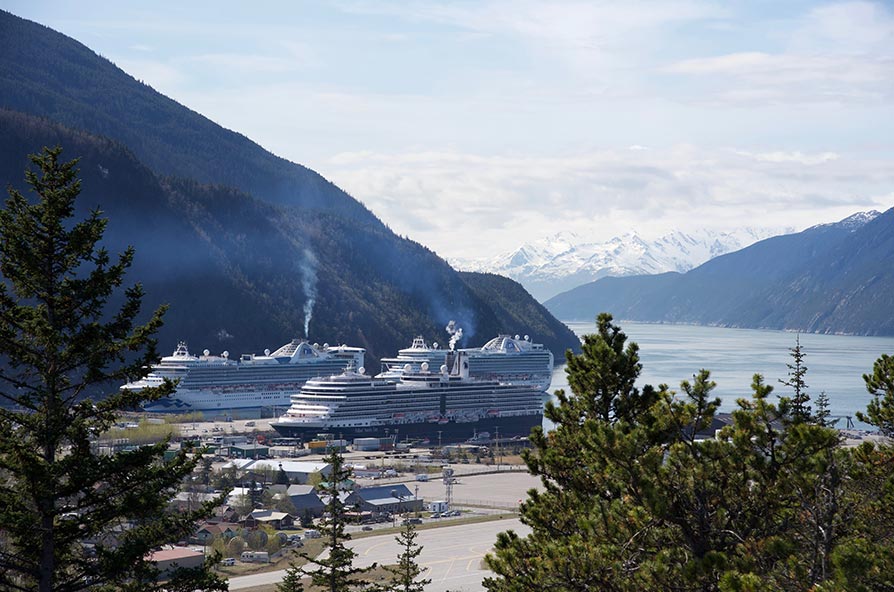 If you still haven't booked your Skagway excursions make sure to check out our recommendations for the best tours below!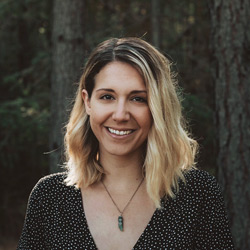 Cara L
Alaska Travel Specialist
Cara, our resident Marketing Coordinator, shares her passion for Alaska through our blogs and social media. She travels the Inside Passage each summer to explore new tours and hidden gems.
Day Tours in Skagway
These tours leave plenty of time in your day for exploring the town before or after your excursion!
Resources For Your Visit to Skagway
Continue planning your perfect day in Skagway with these helpful guides