The 6 Best Kid-Friendly Shore Excursions and Alaska Family Tours
October 12, 2020 / updated August 3, 2020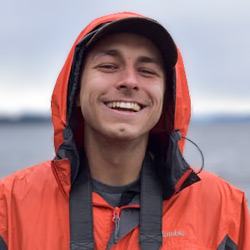 If you have kids and have begun to research for an Alaska vacation, you know that it's not always easy to tell whether a given tour is appropriate for young ones. Some tours, for example, require more hiking than the typical toddler can handle, while others simply tend to be too long or sedentary for young kids to fully enjoy. Experiencing Alaska for kids isn't always intuitive! It's with parents and grandparents in mind, therefore, that our Alaska travel experts have put together this list of favorite Alaska family tours that are loved by explorers of all ages!
---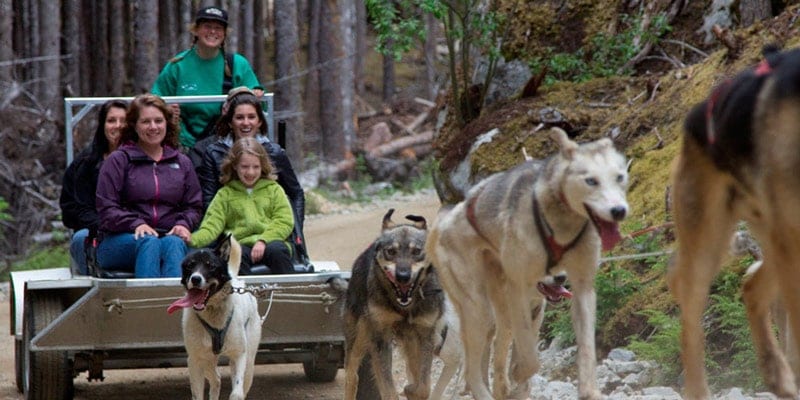 It doesn't get much better in terms of the family-friendly shore tours Skagway has to offer: The Sled Dog Adventure and Musher's Camp Tour, besides being a one-of-a-kind means of exploring the stunning Alaskan outdoors, provides guests of all ages with an exciting glimpse into Alaskan culture and tradition! You'll first enjoy an exciting Unimog ride through the Alaskan rainforest to these elite canine athletes' training grounds. From here, it's off to the races! Your husky guides will pull you and your family at surprising speeds through the scenic old-growth course until you've had your fill of fun! Then it's time for the reported highlight of many guests' entire cruise: the puppies! Toddlers and grown-ups alike will melt at seeing these future champions while hearing tales of glory and survival from seasoned Iditarod mushers! There certainly aren't many cuter ways to experience Alaska for kids!
There is no minimum age to participate in this gem of an excursion, and it is high on the list of top-rated family tours in Skagway! Learn more and book the Sled Dog Adventure and Musher's Camp tour for your Skagway port date!
---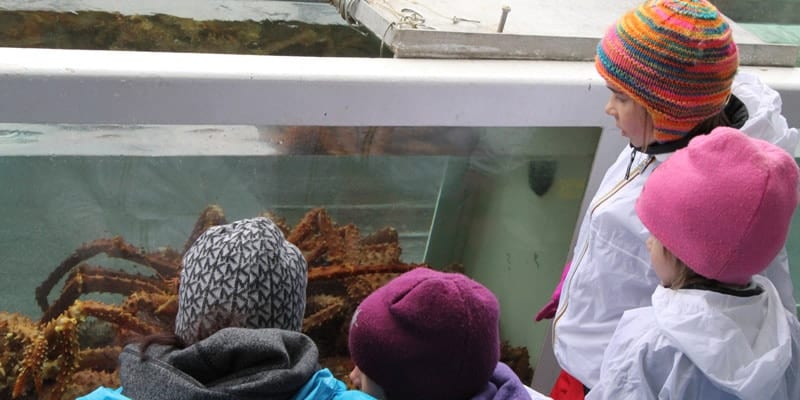 A hands-on and educationally powerful excursion for kids 5 and older, the Bering Sea Crab Fishermen's Tour is filled with incredible Alaskan wildlife and edge-of-your-seat tales delivered by seasoned Deadliest Catch veterans!
Deadliest Catch fans rejoice! The one-of-a-kind Bering Sea Crab Fishermen's Tour is one of the most in-depth and educational ways to experience Alaska through the eyes of its enterprising locals! An especially exciting opportunity to encounter Alaska for kids, this excursion will place guests face-to-face with a plethora of freshly wrangled Alaska sea creatures! You'll join a crew of seasoned Alaskan fishermen and push off to sea aboard the Aleutian Ballad (of Deadliest Catch fame!), where you'll learn about the local fishing industry and hear nail-biting firsthand accounts of stormy fishing on the high seas! Make sure you have your cameras at the ready, for there's more to this tour even than the torso-sized crabs and massive krill: Your expert crew may just have a few surprises in store!
There is a strict 5-year-old age limit for the Bering Sea Crab Fisherman's Tour, but older kids are more than welcome! Seats tend to fill up early in the season, though, so book early if you want to experience this top-of-the-line example among Alasky family tours! Learn more and book the Bering Sea Crab tour for your Ketchikan port date!
---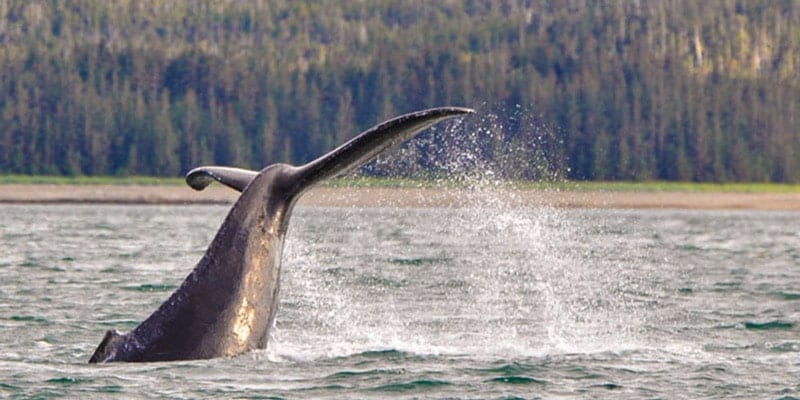 Relatively short, budget-friendly, and exhilarating, Juneau whale watching tours are a perfect option for families looking to see stunning Alaskan mammals firsthand!
No trip to Juneau is complete without a whale watching excursion into the amazingly fertile waters of Auke Bay: It's not by chance, after all, that Juneau is often referred to as the Whale Watching Capital of the World! Particularly important for families interested in experiencing Alaska with kids, Juneau's whale watching tours are among the most accessible Alaska family tours you'll be likely to find anywhere along the Inside Passage! Although several variations exist on Juneau whale watching tours, the standard 3-hour outing tends to be especially friendly for young guests, as it doesn't entail the additional stops that can make for a long day with toddlers. Part of what makes Juneau whale watching excursions such effective Alaska family tours is that whale sightings are not just likely, but guaranteed, so your little ones will without doubt return to shore with special memories!
No minimum age exists for Juneau whale watching tours, so all are welcome! What's more, children under 2 ride for free! Learn more and book the Whale Watching tour for your Juneau port date!
---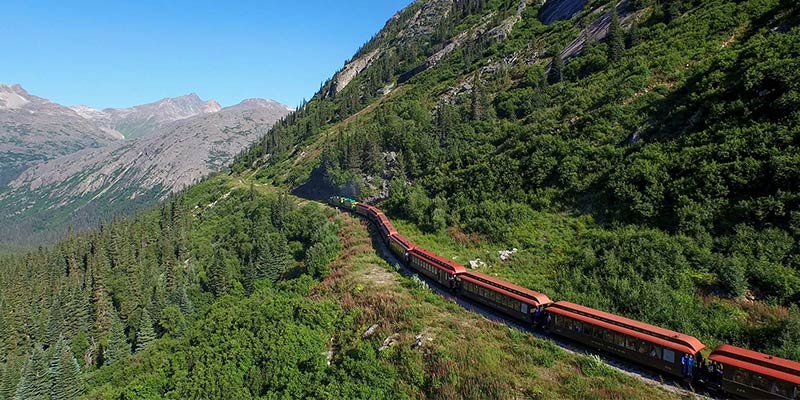 This Skagway train ride is the perfect quick adventure and a great choice for families as it's loved by all ages. Complete with stunning views, fascinating history, and the excitement of riding in a vintage passenger train!
Full-day train and bus excursions into Yukon Territory can sometimes be a bit overwhelming for very young travelers: At 7 to 8 hours in length, in-depth tours like the Bennett Lake Scenic Journey and Yukon Discovery Tour, though they're well worth the time for visitors looking for a full-day outing, can try the attention span of some youngsters. That's where one of the top tours in Skagway, the White Pass Train excursion, comes in! At just under 3 hours in length, this activity is a perfect match for folks excited to see stunning Yukon Territory but apprehensive about a lengthy day of travel. You'll travel up to the historic White Pass Summit, passing Bridal Veil Falls, Inspiration Point, and Dead Horse Gulch. Enjoy a breathtaking panorama of this glorious mountain wilderness that includes glaciers, gorges, waterfalls, tunnels, trestles and historic sites.
Children of all ages are welcome on this Skagway train tour, and lap infants travel for free. Additionally, this train has wheelchair lifts available, making it the perfect choice for multi-generational families. Learn more and book the White Pass Summit Train Tour for your Skagway port date!
---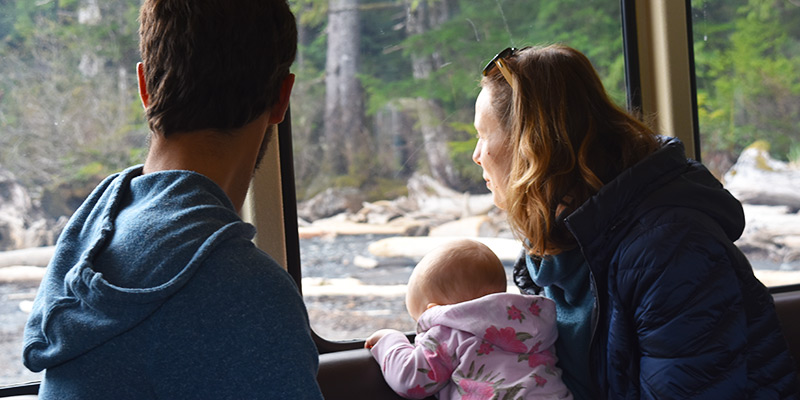 An eco-friendly way to escape the crowds of downtown and explore the serene landscape and abundant wildlife of Ketchikan!
Ketchikan-bound families looking for the best activities for kids need to look no further than the Hovercraft Eco Adventure & Wildlife Viewing tour, a peaceful but exciting adventure. You and your family will venture along the coastline in a unique vessel to a secluded beach landing. When you reach the beach, your hovercraft will fly right onto the shore as a result of its "air-cushion"! Here, your family can explore along the shore. Watch for wildlife along the way, since this vessel has no underwater motor it doesn't scare off nearby whales, seals, and porpoises! The up-close views, truly unique travel experience & abundant wildlife opportunities make this one of the best family tours in Ketchikan.
Children of all ages are welcome on the Hovercraft Eco Adventure. Learn more and book the Hovercraft tour for your Ketchikan port date!
---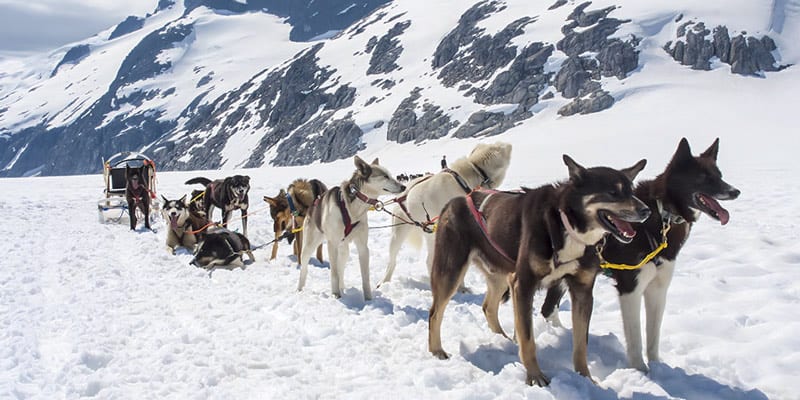 The iconic Helicopter Dogsled Glacier Excursion is a one-of-a-kind adventure for kids and adults alike: An exhilarating helicopter ride, scenic dogsled excursion, and extra glacier landing combine to produce an adventure your kids won't be likely to forget!
There are few (if any!) more exciting ways for kids to experience the splendor of the Inside Passage than on a Juneau helicopter tour! Because of its proximity to the Juneau Icefield, this port town is an extraordinary destination for glacier sightseeing. On this spectacular example among Alaska family tours, you'll embark on a 25-minute flight to secluded Herbert Glacier, where you'll touch down high on the icefield for an exclusive Alaska mushing experience! Hop on a custom dogsled and let advanced Iditarod-veteran guides mush the way ahead as Alaskan huskies pull your family below towering granite peaks! Later, having helped the canine athletes complete their training circuit, you'll have time to tour the racers' glacier base before climbing back aboard your chopper. What's more, with the Helicopter Dogsled Extra Landing variation, you won't be heading back to Juneau just yet. Instead, you'll also spend time at the lower reaches of Herbert Glacier, where dynamic geology makes for bright-blue pools of glacier water and massive cracks in the ice: It's an otherwordly landscape your kids will never forget (neither will you!).
Children of all ages are welcome on this dogsledding tour. Learn more and book the Helicopter Dogsled Tour (Extra Landing) for your Juneau port date!
---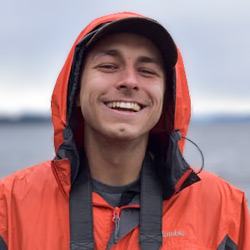 Daniel first saw Alaska at age nine, after a weeks-long drive up the Alaska highway in a weathered RV. He's been in love with the Last Frontier ever since, and he's spent several months guiding teenagers in the wilderness around the Talkeetna Mountains north of Anchorage.